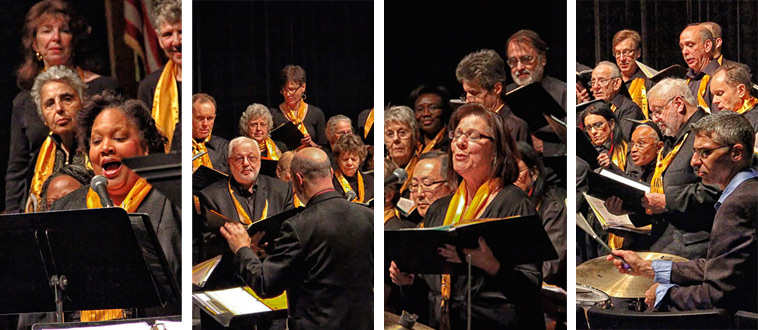 Photos by Leslie Young
The Teaneck Community Chorus was founded in 1999 to help bring the community together in celebration of diversity. Now, more than ever, we all need to learn to sing together, listen to one another and respect our differences. For its efforts, the Chorus received Teaneck's highest honor for community relations: The 2013 Matthew Feldman Award.
» Our History & Mission
Artistic Director: Steven Bell Pianist: Beth Robin
---
Letter from the President:
Welcome to the Teaneck Community Chorus season 17!! TCC has a very exciting season planned with our winter and spring concert themes. "We Shall Shine, A Concert for Women of the World" will celebrate women around the world on January 24, 2016 and "Chess, The Musical in Concert," will highlight the Cold War rivalry and political intrigue from the Broadway show on May 13-15, 2016. And, once again, our annual Teaneck Teen Idol competition will shine a spotlight our talented teens on January 16, 2016.
As the recipient of the 2013 Matthew Feldman Award for outstanding contributions to the Teaneck Community, TCC continues to exemplify the diversity that is Teaneck through song and our commitment to good community causes! Our Artistic Director, Steven Bell, was the 2014 Teaneck Chamber of Commerce Community Service Award honoree for his contribution to the cultural arts of Teaneck! And, this year, TCC was awarded a generous grant award from the Puffin Foundation for its important outreach to the Teaneck community.
Please spread the word that the Teaneck Community Chorus is making great music and producing wonderful shows!

Finally, please show your support for TCC - give securely via PayPal! See you at our concerts!
Pamela K. Zeldin, President
Teaneck Community Chorus
2016
A Season of Rare
Performances
May 13 & 14 at 8 pm, May 15 at 3 pm


Chess: The Musical in Concert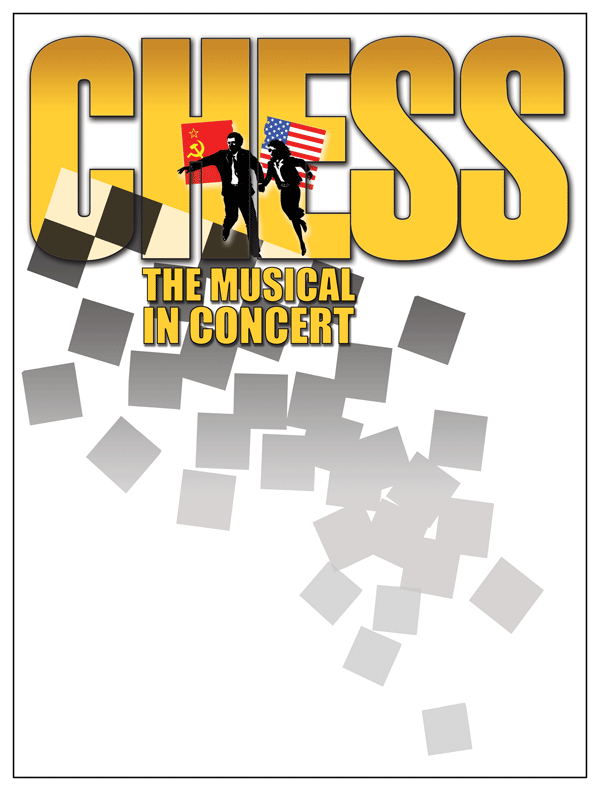 The production will highlight the intense Cold War rivalry between two Chess Masters - one Russian, one American - against the pulse of a monumental rock score. The game of chess is used as a metaphor for romantic rivalries and the East-West political intrigue during the cold war. A rare live performance! More information »
News

"Your wonderful programs, choice of songs, outreach to youngsters of the community is such an important example of how people can work together," commented Puffin Executive Director, Gladys Miller-Rosenstein.