Robin Lombardo, CTRS, CDP
Regional Director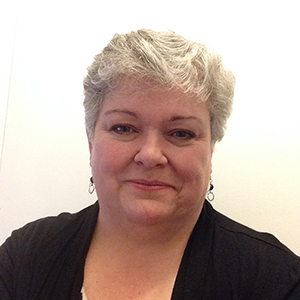 Prior to joining Music and Memory, Ms. Lombardo taught at St. Joseph's College in Patchogue for 17 years and for Suffolk Community College for 29 years. She taught courses in gerontology, health concepts, therapeutic recreation for disabilities and Alzheimer's and related dementias.
In addition to her teaching background, Ms. Lombardo has worked in clinical settings for 40 years at every level of care, from volunteer to administrator. She worked as a director in the first university teaching nursing home in the United States, and other facilities, the Long Island State Veteran's Home, United Cerebral Palsy, Franklin Park Nursing Home, Brunswick Hospital Nursing Home and Rehabilitation Center, Kings Park Psychiatric Center, A. Holly Patterson Home and the VA Medical Center Long Term Care Unit, as well as Memory Care Director in Assisted Living.
Ms. Lombardo's helped co-author and teach the college-accredited Alzheimer's Disease and Related Dementias training program for professional caregivers. Since this time, the program has successfully trained over 800 caregivers.
Ms. Lombardo is a Certified Therapeutic Recreation Specialist and a Certified Dementia Practitioner, has a Bachelor's degree in Psychology/Gerontology at the State University of New York, Stony Brook and a Master's degree in Therapeutic Recreation Education from the Department of Health, Education, Recreation and Dance at the City University of New York, Lehman College. Her research in the field of rehabilitation medicine has been published in the academic journal Visions in Leisure and Business and she has given numerous presentations at regional and local conferences on topics related to dementia and intervention strategies, including Oxford University Roundtable on Aging, London. Dan Cohen, E.D., introduced Robin to Music & Memory while working as VP of Programs and Services for the Long Island Chapter of the Alzheimer's Association in 2012. The passion and vision was contagious and fully realized when approached to become a team member of this extraordinary venture.